As many of you can see, Exploring Blogosphere has a new look.  Top Level Web Design recently redesigned the layout, header and a lot of other small things for us. Our blog looks fresh and more professional. 🙂
So, who is Top Level Web Design? Top Level Web Design is a web 2.0 start-up company providing web design, hosting and online marketing services for small businesses. If you have a small business and your don't have a website, we will highly recommend Top Level Web Design.
Top Level Web Design creates affordable and professional websites especially for small businesses. Their web design has the quality of big name web design companies, but they only charge a fraction of the cost. Their process is designed to be simple and easy. All you need to get started is to provide them some information about your small business and your requirements for your website.
Top Level Web Design understands the needs and challenges of small businesses.  They are currently offering a special promotion – 3 Months Free Hosting + 1 Free Domain Name for anyone who purchases one of their web design packages and web hosting plans.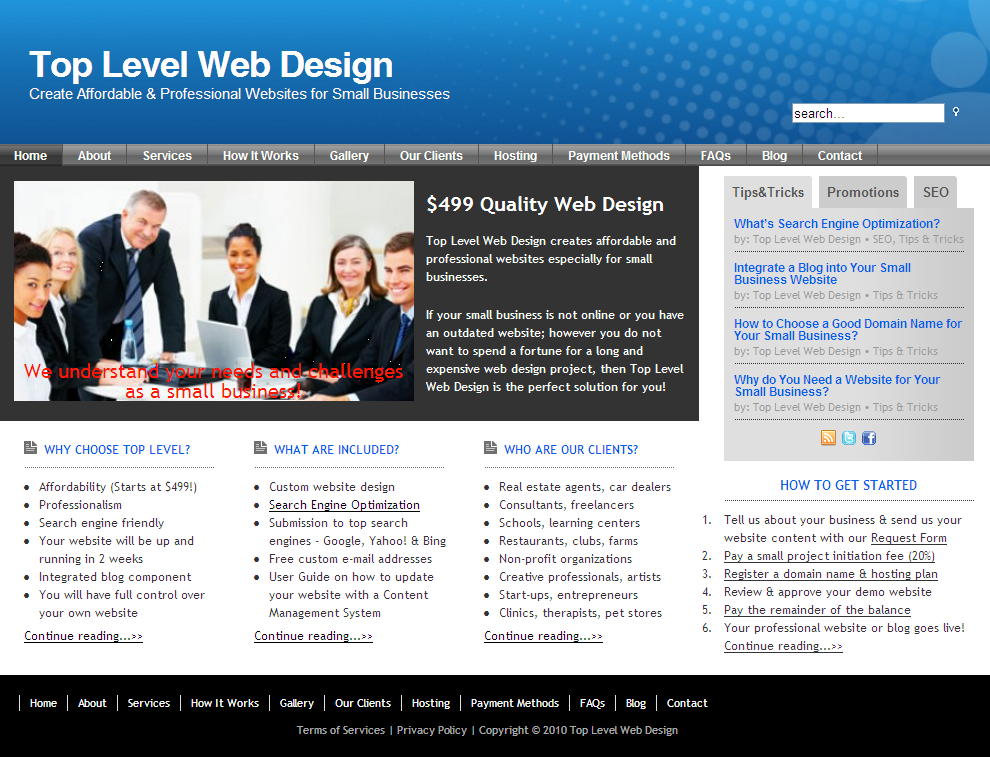 | | Filed in Uncategorized | TrackBack |

Comments(0)